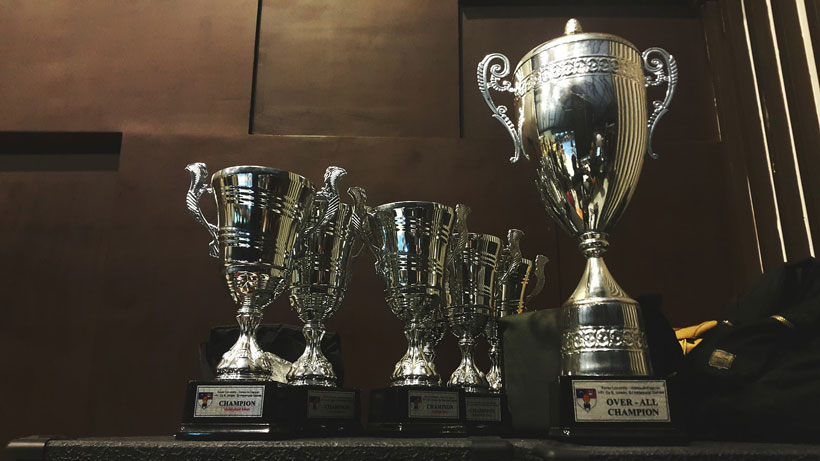 From the lines of sleek vehicles to the thrilling roar of the engines, there is something for everyone when it comes to car shows. Capping off a great event in memorable fashion requires unique car show trophies and awards. Finding the perfect awards for your event is an important detail to get right. Before you settle on what type of car show awards you want to feature, make sure you keep the following ideas in mind:
Trophies: The Classic Car Show Award
Nothing embodies a car show more than a classic looking trophy. A car show awards ceremony isn't complete without a top car owner holding up a gleaming, columned beauty. And a standard look won't do for major awards! Mix up trim pieces to set your awards apart. Gratify car show prize winners with added artistry. Vary column colors and wood finishes to turn trophies into cherished keepsakes.
Plaques: Dazzling, Eye-catching Awards
Plaques are another common prize that car show promoters go for when they need a lot of awards for different classes or finishers. These awards hold a lot more potential than just using a standard stone or acrylic piece with your event's details. Instead, excite winners and spectators alike by ensuring your plaque features dazzling graphics and vivid colors matched by sleek finishes. Make your plaque become the centerpiece of any display case instead of just another addition.
Resins: Artistic Awards that Impress
Resin or "bust thru" prizes really make a statement at car show awards. These awards have a distinct, three-dimensional look that commands attention and doesn't compare to anything else! Whether you need something for a classic car show or to celebrate the winners of a drag race, resin awards are in a class of their own.
Figures and More: Unique Awards that Stand Apart
If standard awards don't measure up to your expectations, then go for something creative. Boost the character of unique car show trophies and other awards with a fun gas pump statuette or a commemorative license plate. With these awards, you give winners the opportunity to show off their success wherever they drive.
Mix and Match for Memorable Results
Not sure what car show awards will best suit your event? That's not a problem when you shop with Trophy Outlet! You can stock up on trophy bundles that offer a combination of different awards so you can mix and match what you hand out. There is nothing more thrilling at the end of a car show than a ceremony recognizing the best vehicles on display. Make your ceremony truly memorable with the best awards on hand by shopping at Trophy Outlet.