Rewarding the top people in your business isn't just a way to celebrate their accomplishments. Employee recognition awards are about showing how much you truly appreciate them. Corporate awards say more than "thank you" to your VIPs. An award boosts the recipient's confidence, as well as improves the professional environment in a way everyone can benefit from. Looking for ideas on how to recognize your top people? Here are a few suggestions from our collection of exclusive, custom corporate awards: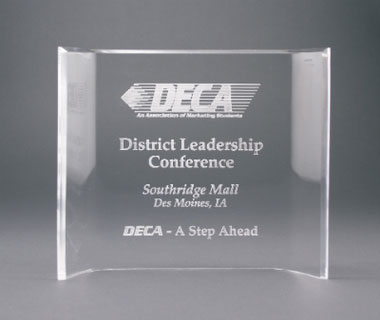 Plaques: Awards with Distinction
While plaques are a common way to show appreciation to employees, that doesn't mean you have to give a generic piece. Options like clear acrylic awards can have a touch of distinction that makes the recipient want to proudly display their hard-earned prize in their office. Or you can go with something like an eye-catching wooden perpetual plaque that honors VIPs for years so they can keep reliving their accomplishment and see their name among other hard workers.
Trophies: Artistic Awards that Stand Out
When you think about trophies, you may picture a cup or figurine resting on top of a base. If, however, you want to hand out trophies at your year-end corporate event, you don't need to settle for something so bland. Choose innovative and stunning art glass trophies. The colorful and twisted glass offers a more impressive design your employee is more likely to appreciate. Plus you can generate office excitement among other workers who will want a similar employee recognition award to call their own the following year.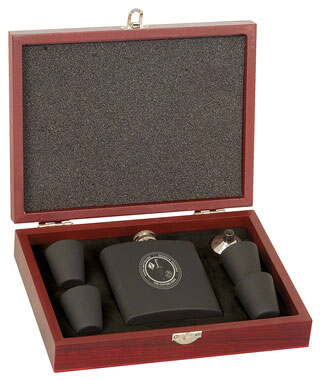 Corporate Gifts: Bonuses that Employees Can Use
There's no set rule when it comes to recognizing your best employees. If traditional awards don't cut it, why not try a custom gift? Corporate gifts that you hand out as a bonus are employee recognition awards that they will actually use. You can give them something for the golf course or game night, or even something as original as a flask set so they can enjoy their favorite drink at home. And as a bonus, you can emblazon gifts with a corporate logo or motto to increase brand loyalty and act as a subtle marketing tool that shows how much your company cares about its employees.
Make Giving Awards into a Celebration
It's important to celebrate employee achievements with a stunning award. Plaques, trophies, and other prizes can be given during year-end ceremonies or following the completion of a big project to really bring the team together. If you want corporate prizes that are sure to be a hit, then Trophy Outlet can help. We offer options that leave an impression. Many pieces include free engraving and other customization options so you can create unique employee recognition awards to help the recipient relive their accomplishment. Show your company's VIPs just how important they are with one-of-a-kind, custom corporate awards from us today!