The 2016 Summer Olympics, in Rio de Janeiro, Brazil, are set for August 5 through the 21st. The XXXI Olympiad, as the games are more traditionally called, have been the subject of public scrutiny and media speculation because of Brazil's ongoing political unrest, public health concerns, and infrastructure issues. However, the games are also expected to see many new and exciting additions including new sports, teams, and more! With 812 Olympic gold medals as well as 1,676 bronze and silver medals at stake, the nations of the world are sending their best and brightest to compete in what will be a truly unforgettable global sporting event.
This year's host city, Rio de Janeiro, has dedicated 32 venues to the Olympic competitions in addition to five co-host cities for the Football (Soccer) games.
Who Will Be Competing At This Year's Games?
In this year's Olympic games, over 10,000 athletes from the National Olympic Committees' 206 member countries will compete in 306 competitions across 42 sporting disciplines in 37 venues. For the first time this year, new nations Kosovo and South Sudan will be entering competitors. Additionally, due to the ongoing migrant crisis in Europe and the Middle East, the Refugee Olympic Athletes, will be vying for gold medal awards under the five-ring Olympic flag.
Notable participants include:
Kosovo, with 8 qualified athletes
The Refugee Olympic team with 10 selected from the 42 qualified athletes.
The United States will have 555 competitors, with 263 men and 292 women. This team of mostly female athletes is not only the second time there have been more women than men, but also the single largest group of female competitors
Brazil, the host country, will have 460 competitors.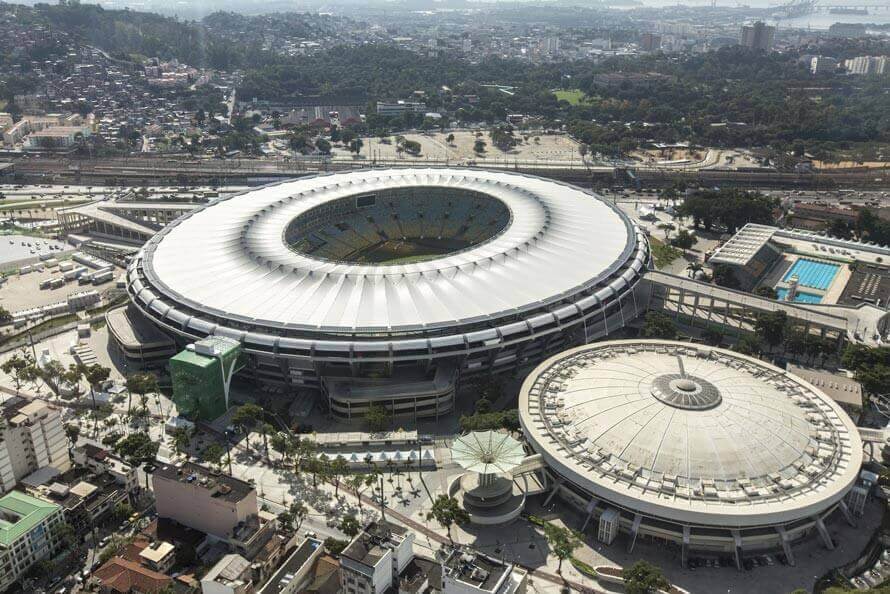 Team USA Gets Ready for Rio
Several well-known American athletes will be competing in the 2016 Summer Olympics across various sports for those coveted gold medal awards as well as silver and bronze recognition. Of the 191 returning Olympic competitors, 108 were previous medalists and another 68 were Olympic champions, notably:
Michael Phelps, swimming superstar, with a whopping 22 total medals, 18 of which are Olympic gold medals. Phelps is considered to be Team USA's top male athlete and is expected to defend his London record in Rio.
Allyson Felix is Team USA's most highly decorated female athlete. Her impressive Track and Field awards include 6 total Olympic medals, four of which are gold.
Two-time Olympic gold medalist Carli Lloyd will be competing in Soccer (Football). She should not be confused with the national volleyball team member, Carli Lloyd, who is competing in her first Olympic Games.
NFL Super Bowl champion Nate Ebner has been added to the Rugby Sevens team. He is on hiatus from the New England Patriots while he pursues his Olympic dream.
Shooting will include five-time Olympic medalist Kim Rhode who earned recognition for being the first ever Olympic competitor to participate in all three shooting events, trap, double trap, and skeet. She was also the first American, as of the Rio 2016 games, to qualify for the Olympics on five different continents and the second woman to compete in six Olympic Games.
Team USA will also feature two six-time Olympians: shooting champion Emil Milev and equestrian Phillip Dutton.
Anticipated Opening Ceremony Highlights from Rio 2016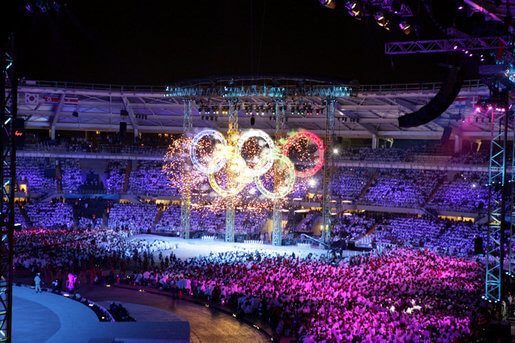 With the opening ceremony just a few weeks away and the awarding of Olympic gold medals to follow, there are some highly anticipated highlights expected at the Opening Ceremony. The ceremony will be held at Maracana Stadium and will be themed around "The Future." Performers in the ceremony will include supermodel Gisele Bundchen and notable Brazilian musicians. Many foreign dignitaries are also expected to attend.
The Games
Sports are, after all, the highlight of the Olympic Games, and the Rio 2016 Olympics are no exception with competitions in diverse areas. Here is a list of the official competitions scheduled for the 2016 games:
Archery
Artistic Gymnastics
Athletics (Track and Field)
Badminton
Basketball
Beach Volleyball
Boxing
Canoe Slalom
Canoe Sprint
Cycling BMX
Cycling Mountain Bike
Cycling Road
Cycling Track
Diving
Equestrian Dressage
Equestrian Eventing
Equestrian Show Jumping
Fencing
Football (Soccer)
Golf
Handball
Hockey
Judo
Modern Pentathlon
Rowing
Rugby
Rhythmic Gymnastics
Sailing
Shooting
Swimming
Synchronized Swimming
Table Tennis
Taekwondo
Tennis
Trampoline
Triathlon
Volleyball
Water Polo
Weightlifting
Wrestling Freestyle
Wrestling Greco-Roman
Also, for the first time in nearly a century, two sports will return to the 2016 Rio Olympics: Golf, which was last played in 1904, and Rugby Sevens, last seen in 1924.
Team USA Highlights
The 2016 Rio Olympics American team is not only 555 members strong, but represents 46 states. The largest contingency hails from California, with 125 members. The team's average age is 27 years old, though the youngest competitors, all at the age of 16, are tennis player Kanak Jha, gymnast Laurie Hernandez, track and field runner Sydney McLaughlin, and rhythmic gymnast Laura Zeng. Team USA's oldest competitors include 52-year old equestrians Phillip Dutton and Beezie Madden, as well as shooter Emil Milev. Interestingly, there are no less than seven sets of siblings on the American team with one set of twins, tennis players Bob and Mike Bryan.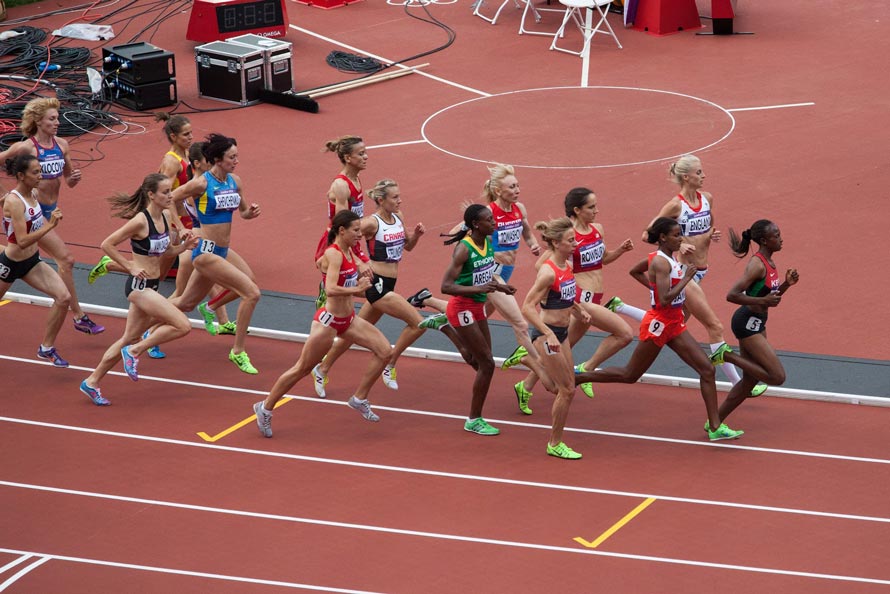 Bringing Home The Gold, Silver, and Bronze
While competition for its own sake may be impressive to watch, for those competitors who are delivering every ounce of their strength and stamina, the allure of Olympic gold medals cannot be overstated. But what is the history of the silver, bronze, and gold medal awards, and how are the ones for the 2016 Rio Olympics customized?
From the time of the first modern Olympics in 1896 until the St. Louis Games in 1904, first place winners received silver medals. The tri-level system of bronze, silver, and gold was introduced in those 1904 games and redefined the third, second, and first place winner's recognitions. Those original medals were worn as pins and weren't designed as pendants until the 1960s.
Each Olympic sport has its own medals, and the 2016 Rio Games are no exception. There are 812 coveted gold medals for Rio, another 812 silver, and 864 bronze. This year, all medals are designed to feature Nike, the Greek goddess of victory on the front, with the reverse side containing an embossed crown of laurel leaves, a symbol of victory that was given to winners during the original Olympics in Ancient Greece.
The 500-gram weight medals were all manufactured in the Brazilian mint using 30% recycled materials to demonstrate the blend of Olympian strength with respect for nature. Sustainability and environmental responsibility were incorporated into the creation of these Olympic medals, so they are not only beautiful to the eye but in keeping with the theme of the future.
A Different Take On Medal Ceremonies
For the 2016 Rio Olympic Games, the decision was made to produce three separate and distinct type of medal ceremonies with very different types of music and styles to represent the differences and individualities of the types of competitions.
For example, Olympic gold medals awarded for fencing and other older games will consist of a traditional presentation with formal attire and uniforms, set to the winning nation's anthem.
Meanwhile, more contemporary sports such as BMX racing will feature award ceremonies with a much more casual atmosphere, with only team uniforms and Brazilian funk music accompanying the presentation of gold medal awards.
All music for the 2016 Rio Olympics was composed by Brazilian musician, Alex de Faria.
En Route To Rio
As the Olympic torch makes its way to Rio in preparation for the August 5th Opening Ceremonies, it is worth pausing to consider just what it is that makes an Olympic athlete. It's far more than just the Olympic gold medals they earn. That is the end of their journey, not the beginning. Olympic athletes are examples of perseverance. They challenge themselves and those around them to overcome obstacles and hurdles, focus on the positive, give every ounce of their spirit and energy, and show not just good but excellent sportsmanship along the way.
Despite some of the challenges facing the Rio 2016 Olympics, these Olympians deserve our support and respect for their heroic efforts to achieve greatness, even in the face of adversity. The bronze, silver, and gold medals they earn for their efforts are a hallmark of the spirit that drove them to achieve. Each medal is valuable, not for its monetary worth, but for its prestige and national honor that symbolize months and years of unrelenting training, physical exhaustion, and a spark of hope that fuels athletes to push a little harder, run a little faster, and earn their spot in history.