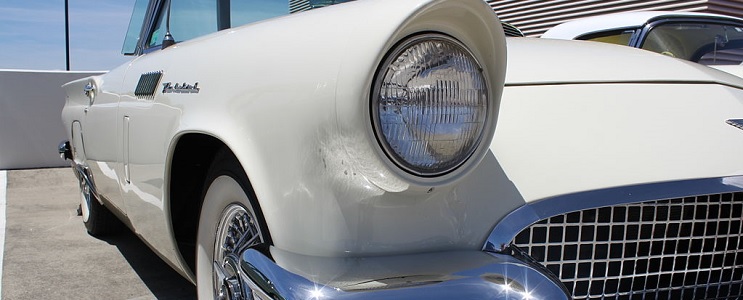 When a car receives an auto show award, there's something special about the vehicle. From classic cars that are meticulously restored to original condition to the latest high-performance automobiles that are tuned up with aftermarket parts, there are all kinds of cars that will win awards this year based on their exemplary performance and aesthetics. Here are 12 vintage cars that are poised to win some auto show awards in 2016.
1. 1957 F-Series Ford Thunderbird
This classic vehicle is exceptionally rare. Only 209 of them rolled off of the production line. In addition to its rarity, the 1957 F-Series Thunderbird is special for its Paxton VR-57 supercharger
that gives the car commendable driving power compared to many 1950s sports models. The automobile is also notable for its streamlined design that features jutting headlights that perfectly harmonize with the vehicle's prominent tail fins that seem to go on forever.
This car has a rich history of auto show accolades,having won the People's Choice Award at CTCI, the Concours Gold Medallion in the Senior class, and first place for Junior and Senior class in the AACA in Hershey, Pennsylvania. The few owners of this car can expect it to place well in practically any auto competition that features impeccably designed, classic cars.
2. 1951 Crosley Supersport
The Crosley Corporation -- later known as Crosley Motors -- was incorporated intermittently in the U.S. between 1939 and 1952. During that time, it produced several collectible vehicles, with one of the best coming late in the game: the 1952 Crosley Supersport, which features a convertible roof and a compact, curvaceous design housing a 26.5 horsepower engine. That's not much power compared to today's sports cars, but the vehicle is cherished mainly for looks.
So far, the '51 Superport has won the following awards: 1st place at the Crosley Nationals, and 1st place, Junior award, and Senior award at the ACAA competitions. When a 1951 Crosley Supersport shows up in car competitions, it turns heads, making it a sure bet to receive more auto show awards in the near future.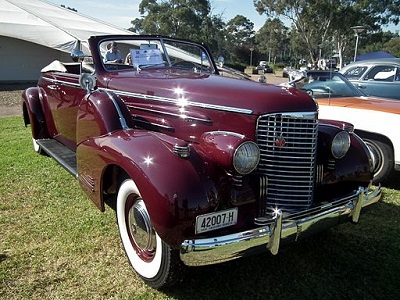 3. 1938 Cadillac Convertible Coupe
In the 1930s, Cadillacs looked different than they do today, featuring rounded contours on the body instead of the angular contours we're accustomed to seeing on late models. The 1938 Cadillac convertible is a perfect example of this aesthetic. In addition to the car's striking curves, it's also primed to win auto show awards thanks to its simple, elegant interior design and the rarity of certain models -- particularly the 6167, which had a limited run of 146 cars.
This car has an immaculate track record of auto show success, winning the following awards, among many others: the Cadillac & LaSalle Club Grand National Senior award, the CLC Grand Nationals' Senior status and Best of Show, the Early award, and a Grand National Senior Award. If its record of success is any indicator, this vehicle is poised to rake in some nice awards this year, as well.
4. 1960 Ford Sunliner
When we think of iconic vehicles from Ford, the sporty Mustang immediately comes to mind, but the 1960 Sunliner should be considered, too. A perfect specimen of stylishly designed, full-size, sporty sedans at the time, the 1960 Sunliner model features a two-door design, twin headlights, crescent moon taillights, and a scalloped-square front clip -- elements that combine with the car's other flourishes to create an exceptionally streamlined body.
The '60 Sunliner already has some notable auto show awards to its credit, winning ACAA 1st Junior and 1st Senior awards. With its unique design becoming more appealing to vintage car enthusiasts, the 1960 Sunliner is sure to win many more awards in years to come.
5. 1946 Hudson
Hudson Motor Company operated in the U.S. from 1909 to 1954. The business had a long run of manufacturing vehicles that are now considered classics, with the 1946 Hudson pickup truck being one of the most prized. The 1946 model has generous wheel wells and a triangular hood that extends into a pointed yet rounded front end. The most notable performance feature is the car's Drive-Master system that alters driving performance in three ways at the touch of a button.
The 1946 Hudson pickup truck has only one major auto show award to its credit: 1st Junior award in the ACAA competitions. However, as pickups are rapidly becoming seen as stylish vehicles also valued for their utility, the '46 Hudson should be a formidable competitor in future auto shows. However, If you own one, use it for leisurely drives instead of heavy cargo hauls.
6. 1957 Ford Thunderbird E-Code
This automobile is distinguished from other Thunderbird models primarily by its 312-ci E-code variant engine, which delivers 270 horsepower via a modified Holley dual 4-barrel configuration that was inspired by the 1956 Lincoln. In terms of sheer performance, the horsepower is nothing to write home about today, but it was quite a few horses to pack under the hood at the time.
Just over 21,000 of the vehicle were produced, making the car, with its prominent tail fin-balanced headlights, a relatively rare sight at classic car shows, much less on the road. Like the other cars on this list, this is one that tends to stay garaged, except for occasional, leisurely drives and entrance into auto shows, where it performs quite well.
To date, the 1957 Thunderbird E-Code has garnered multiple auto show awards, most notably: 1st Junior and 1st Senior awards at AACA competitions, First Prize at the Grand National, and Best of Class at the Stan Hywet event. If history is a guide, this special edition automobile stands to collect its fair share of additional auto show awards in the coming year.
7. 1957 Pontiac Starchief Convertible
Featuring an elongated body with an impeccably chromed grille, bumpers, and a hardtop spare wheel cover on the back end, this car embodies late 50's style. Its engine has a nice range of horsepower options, topping out at 317 horsepower for the 1957 model year. You could burn some serious rubber in this car, but considering its elite status as a classic vehicle, you're better off keeping its engine as clean as a new one.
The '57 Starchief Convertible has won 1st Junior and 1st Senior awards at AACA competitions, 1st place at the Grand National event, and Best of Class at the Pontiac National. Pontiac has made some beautiful, powerful cars over the years, and this vehicle's excellent combo of performance and style makes it one that should compete well in 2016 auto shows.
8. 1969 Dodge Daytona 500
Named after the famous Daytona 500 racing event, a "500-mile-long NASCAR Sprint Cup Series race held annually at Daytona International Speedway, the 1969 Dodge Daytona complements its namesake with 426 Hemi and 440 Magnum powertrain options. Add in the car's aerodynamic design that looks made for the racetrack, and you have a perfect, early model version of a muscle car.
Currently, this limited production vehicle has one award to its name: Best of class at the Mopar National event. However, as the popularity of vintage muscle car competitions grows, there's a good chance that the automobile will rake in more awards in 2016 and years following.
9. 1957 Ford Thunderbird 2X4
The third Ford automobile to grace this list is the 1957 Ford Thunderbird 2X4, of which only 1,300 rolled off of the manufacturing line. An elegant mixture of a streamlined body and relative compactness, in its heyday, the automobile was highly popular among drivers who wanted the spaciousness of a sedan and the sporty looks of a two-door performance coupe. On the fair market, you're unlikely to find a well-maintained '57 2X4 for under six figures.
Its limited edition makes the vehicle a rare sight, even at auto shows that focus on early Ford sports models, but when it enters an event, it typically fares well. The car's list of awards is extensive and includes: Best of Class at Boca Raton Concours D'Elegance, Best of Class at Hilton Head Concours D'Elegance, Best of Class at Stan Hywet Concours D'Elegance, and Best of Class at Ault Park Concours D'Elegance. Look for the car to win more awards in 2016.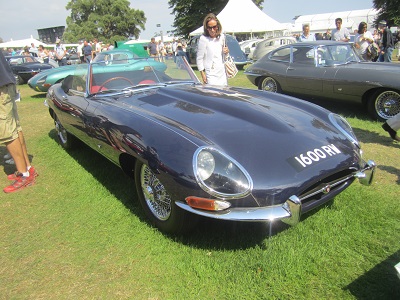 10. 1961 Jaguar E-Type
Enzo Ferrari, the man responsible for creating the iconic Ferrari brand, called the 1961 Jaguar E-Type "the most beautiful car ever made." All it takes is a brief glance at the vehicle to understand what he meant. Featuring a long, streamlined front end and a generous cabin that seamlessly transitions into a suave, rounded posterior, this car is a real looker. 1961 was the first production year for the E-Type, making it a valuable collector car.
Recently, the 1961 Jaguar E-Type took home the Art and Design Award at the Salisbury Concours event, and there's no reason to think it won't add to its collection of awards this year, especially at auto shows that place emphasis on body style. Early model Jaguars aren't known for reliability, but this car is cherished for beauty rather than long-term performance.
11. 1963 Chevy Corvette Stingray
One thing hasn't changed about Corvettes over the years: their popularity as one of the best, high-performance sports cars on the U.S. auto market. Delivering between 327 and 360 horsepower in a compact yet streamlined body that weighs less than previous editions, the '63 Corvette Stingray is an obvious predecessor to today's lightweight, performance packed Corvette models, which makes historical significance a factor of the vehicle's value.
The '63 Stingray has stung other notable vehicles with defeat in several auto shows, winning the NCRS Top Flight award, the Bloomington Gold award, the MCCN Triple Diamond award, the Tri-Power Award, Concourse Gold, and the President's Award. If you own this vehicle, make more room on your trophy shelf for auto show trophies that it will win in the future.
12. 1969 Dodge Charger
Bo and Luke Duke drove a 1969 Dodge Charger nicknamed the "General Lee" on the popular TV series, Dukes of Hazzard. Southern affections aside, the '69 Charger has plenty to offer car aficionados with a soft spot for American sports cars, including: a 375-horse 440 Magnum engine, with an optional 426 Hemi engine, a robust body style that features elegant lines from bumper to bumper, and a bevy of tasteful accents.
To say that the '69 Charger has an impressive collection of accolades is an understatement. A limited mention of the vehicle's auto show awards includes: Best in Show at the Shriners Drag Racing & Hot Rod Expo, Best MoPar at the Carolina Collector Auto Fest, People's Choice at the Back to the Beach Show, and Best in Show at Petty's Garage Car Show. With that said, there's no good reason to think the car won't take home a few more auto show trophies in 2016.
Who We Are
For over 30 years, Trophy Outlet has supplied trophies and trophy cups, plaques, medals, and additional products that make perfect awards for a variety of competitive events, including vintage car shows. We offer stock and custom designed products that help hosts of car competitions choose an award that best exemplifies the spirit of the event and gives the winner a tangible piece of success that he or she can treasure for a lifetime.

To place an order or inquire about our products that make great auto show awards, call us today at (866) 282-0847, or use the contact form on our website. We look forward to helping you award the next winner of your vintage car show in a way that epitomizes success.