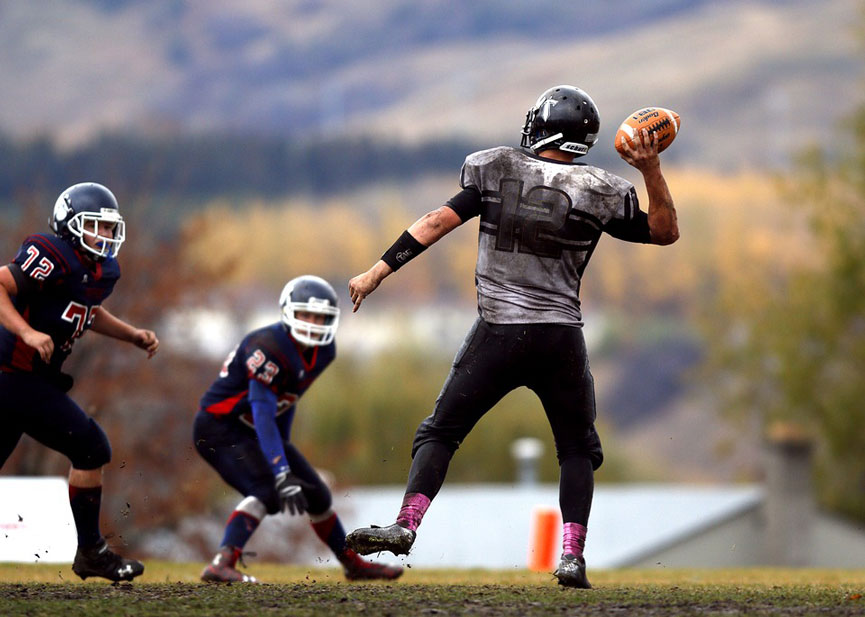 Football Medals with Free Engraving
Athletes of all ages know how fiercely competitive football is. Successful players and teams spend lots of time and effort preparing for games. If you represent a team, you want to award your competitors with tangible reminders of achievement, such as great looking football medals. To give your players affordable medals made with high-quality materials and craftsmanship, Trophy Outlet is your best option.
Find the Perfect Medal for Your Players
Great looking medals for football are a perfect way to celebrate accomplishments on the gridiron. Whether you need to highlight a star player or commemorate the season of a team, our medals are something every player will treasure. With Trophy Outlet's wide range of football medals, you'll always find an option to meet your needs. We offer unique designs that you won't find elsewhere, available with stunning graphics that create truly memorable awards.
Personalized Prizes at Affordable Costs
Our football medals are a great symbol of accomplishment on the field. One of the things that makes the medals stand out is the free personal engraving option. We also offer different medal and ribbon colors, so you can match them with your school or league colors and themes, creating singular pieces that help recipients relive the games and seasons that brought them gridiron glory.
We want to ensure that every player gets the recognition he or she deserves, so we strive to make our medals as affordable as possible. With our high-quality craftsmanship available for a bargain price, you can stock up on our medals, on almost any budget. Get enough medals for a whole team, or make sure you have plenty on hand for seasons to come, with Trophy Outlet.
Awards that are Designed to Last
Football medals from Trophy Outlet are also a great award choice because there are so many ways to display them. Our medals for football look wonderful hanging in a trophy room, displayed in an office, and they even especially great when worn around the necks of players.
Best of all, our medals are built to last. No matter how long a competitor has the football medal you dispensed, the award will continue to look great under normal conditions, so the person can relive the excitement of receiving the award time and again, for years to come.