Although Fantasy Football has really taken off in the past 5 years or so, it actually all began in a New York hotel room in 1962. It was there that a few members with connections to the Oakland Raiders created the first system and set of rules for a league that would be known as Greater Oakland Pigskin Prognosticators League, or the GOPPL. This league consisted of 8 members including journalists, AFL affiliates, and die-hard Raiders fans.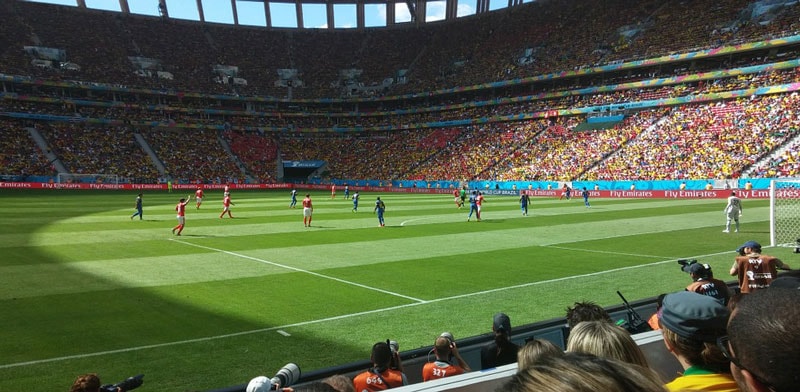 Of course, Fantasy Football has evolved greatly since then. In 1997, CBS released the first publically available league, and America (and some of the rest of the world, too) caught Fantasy Fever. According to Wikipedia, an estimated 19 million people currently play the game, making it the most important marketing tool for the NFL. It's also gotten so popular thanks to social media users sharing Fantasy Football trophy ideas, both funny and embarrassing.
Something Everyone Can Do
So what is it that makes Fantasy Football so great? Its best feature is probably the fact that anyone can play. You don't have to have any athletic ability or even know much about the game before jumping in. All you need to learn is how points are earned for your team. There are a number of guides online in terms of how to play and who to pick for your team, and many systems even have an "auto draft" feature that will simply pick the next best player for you.
In fact, it can be argued that Fantasy favors statisticians and so-called "numbers people," a group not typically associated with sports like football. It creates a level playing field for every individual, whether you're a football enthusiast or a mom looking for another way to connect with your family. This accessibility has led to a ton of great social facets for the game that take it to the next level.
Who Plays?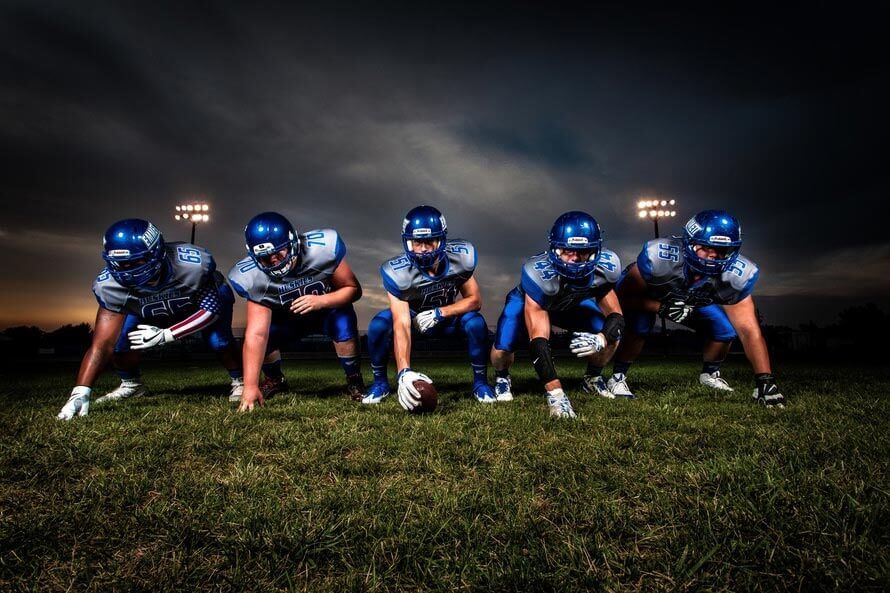 Because it is so approachable, the demographics for Fantasy Football are really varied. You will find leagues that are started amongst family members, friends, and coworkers, plus major online leagues which consist of players who might not have ever met before. As the seasons pass, league members come and go but there are historical moments are never forgotten.
Whether it's the new employee taking down the CEO, grandma accomplishing a major victory, or your one friend that never played sports dominating the league, Fantasy Football creates bonds in a way that is new and exciting for many people. Of course, it always helps when a league can choose from many fantasy football trophy ideas that are funny so they can celebrate these bonds.
If you've played in a league before and have had a draft day with everyone there, you know just how exciting, nerve wracking, and frustrating it can be. Having your entire league sitting with each other picking players one-by-one on a timer is certain to lead to plenty of laughs. It doesn't hurt that there's usually plenty of food and beer on hand. The trash talk begins and rivalries form almost immediately, whether they are in good nature or actually competitive.
At Trophy Outlet, we carry several different options for your league. You can come up with your own Fantasy Football trophy ideas that are funny or, depending on who you're playing with, you can go with a more serious and classic route. We offer all kinds of customization so you can have a trophy that is truly yours. Our personal favorite is the " armchair quarterback" trophy, featuring a football player sitting in a reclining chair.
Trophies for the Winners
Many leagues feature some kind of reward system. Most casual leagues have a simple "buy-in" which creates the grand prize that somebody will eventually take home. This could be any amount of money, commonly around $50 or $100 for more serious players. With a league of 10 people, the winner could be taking home $1000. An alternative to the cash winnings is a trophy.
Made famous by the popular TV show The League, which is centered on the lives of members in a fantasy football league, some groups come up with Fantasy Football trophy ideas that are funny and usually have some kind of symbolic value. In the TV show, the trophy is known as "The Shiva" and it features a picture of a character named Shivakamini. You can use official trophies or just something off-hand that everyone has a connection to. Being the winner of the trophy also gives you bragging rights until the end of the following season, which can be of great value depending on the league.
Choosing a Trophy
In Fantasy Football, there are trophies and then there are trophies. Just like some players are better than others, some leagues do trophies unlike anyone else. The most popular options usually involve a championship belt - similar to that of WWE wrestling - or a trophy that involves beer in some way. The creativity of Fantasy Football players seems to have no limit, as more and more awesome trophies are coming out every season.
When it comes to deciding on a trophy for your league, it's important to first have a name for the league. That way the trophy can be tied into the name and it adds some more authority to it. We recommend choosing just one trophy that is passed to the winner every season and proudly displayed in his or her home for all the other players to see.
Punishment for the Losers
On the other hand, some leagues also have punishments for the losing player. This is the player who comes in dead last. Don't let this scare you! The leagues that have punishments are usually more serious players who have been doing it for years, or groups of close friends who are all invested in playing.
There have been some amazing stories that have come out of fantasy football league losers, usually involving some kind of tattoo or shaming on social media. There is even a video of a league where the loser is pelted with 200 tomatoes thrown from the other players in the league. Yikes. Make sure you opt for a Fantasy Football trophy with name plates so that nobody forgets who lost the season before. Trash talk can last forever!
The 2016 Season So Far
As with every season, there have been plenty of ups, downs, and surprises in 2016. Many New England Patriots fans were disappointed that drafting Tom Brady meant having to wait for several weeks before they could put him in their lineup due to his suspension for the infamous "Deflategate." There have been a few breakout stars coming from players who have had to fill in for injured teammates and others who are eager to prove themselves. Here's a list of some of the best fantasy players so far:
1. Matt Ryan, QB, Atlanta Falcons
The 31-year-old quarterback for the Atlanta Falcons, Matt Ryan, has had a fantastic year so far. As of October, he's the leading quarterback with 152 points, followed by Andrew Luck of the Colts and Drew Brees from the Saints. Ryan reached just the No. 19 spot last season, when he threw 16 interceptions as opposed to his current 4. The cardinals are having an "okay" season at just 3-3-1 thanks to a bizarre 6-6 overtime time with the Seattle Seahawks.
2. David Johnson, RB, Arizona Cardinals
Another top Fantasy player from the Arizona Cardinals, David Johnson claims the No. 1 spot with 139 points thanks to 681 rushing yards and 8 touchdowns. He recorded an impressive 31-point game against the New York Jets. It also helps that he's only fumbled the ball 1 time so far, greatly reducing the number of negative points assessed against him. In the 2015 season, he managed to make the top 10 and landed in the No. 7 spot. This year he is followed by DeMarco Murray of the Titans who's 22 points behind.
3. Julio Jones, WR, Atlanta Falcons
No stranger to the top of the Fantasy scoreboard, Julio Jones of the Atlanta Falcons currently holds the top spot with over 800 receiving yards and 4 touchdowns. He's trailed by A.J. Green of the Cincinnati Bengals and T.Y. Hilton from the Colts. Jones' best performance of the season so far was against the Carolina Panthers, bringing 36 points to any Fantasy team that managed to draft him.
4. Greg Olsen, TE, Carolina Panthers
31-year-old Greg Olsen doesn't just have a very impressive beard. He's the top tight end in Fantasy Football as of October, sitting a fairly comfortable 16 points ahead of second place. It's important to remember that fan-favorite Rob Gronkowski of the New England Patriots was recovering from an injury for the first 3 games of the season, setting him back points-wise. He currently has 48 points but finished last season at the top with 176.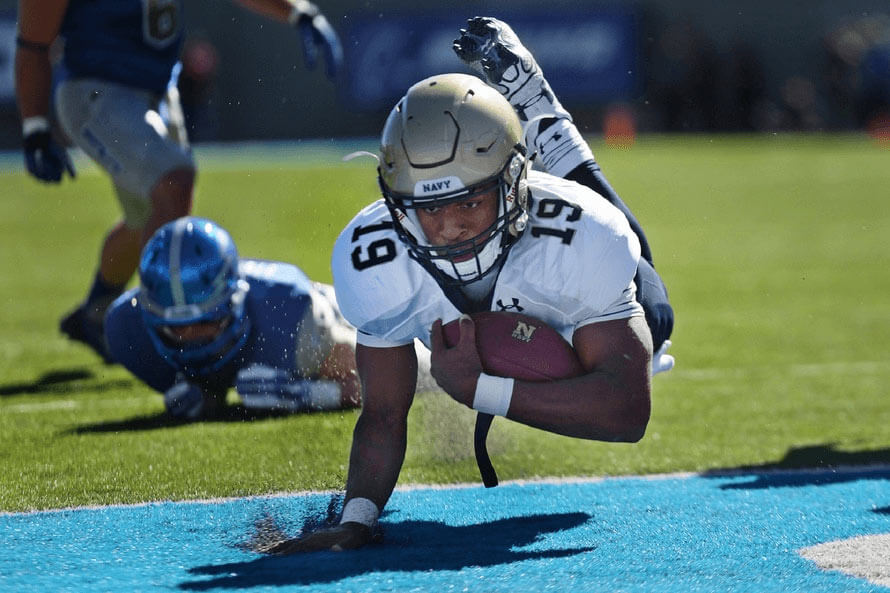 5. Vikings Defense
Defense is a team pick that often gets overlooked, which can prove to be fatal. A fair amount of points actually come from your defense, and the points spectrum for teams can be staggering. The Vikings are currently the best defensive "player," earning 94 points. In contrast, the New Orleans Saints bring up the bottom of the board with just 2 points. That 92-point difference over a season can be a huge factor in your winning percentage.
Other Mentions
While some players are doing exceptionally well, others are doing quite poorly. After placing 4th in his position last year, Jacksonville Jaguars quarterback Blake Bortles has not looked great this season. Throwing a poor 9 interceptions and bringing just 82 points to his Fantasy owners, he has fallen hard.
In a somewhat bizarre twist, Ty Montgomery of the Green Bay Packers has caused quite a fluster for Fantasy players. Originally a wide receiver, Montgomery was moved to the running back position in week 6 due to the team's injuries. He performed well enough to justify a potential starting position as a running back, but some fantasy platforms are reluctant to switch his positions. Regardless, he makes for an interesting flex player, meaning he could count for a running back, wide receiver, or tight end.
Conclusion
With a slew of suspensions and injuries to major players to start the season, it has been a little out of whack. However, making adjustments and taking it week-by-week is at the very heart of Fantasy Football, and is actually where most of the fun comes from. You get to experience a slice of what it's like to be a coach having to make decisions that are best for your team, and face the consequences if they're not.
If you have some Fantasy Football trophy ideas that are funny, it's not too late to pick one up from Trophy Outlet for your league. You can have your own Fantasy Football trophy with name plates and everything. Just make sure you're not in the leading position, or it might look suspicious!