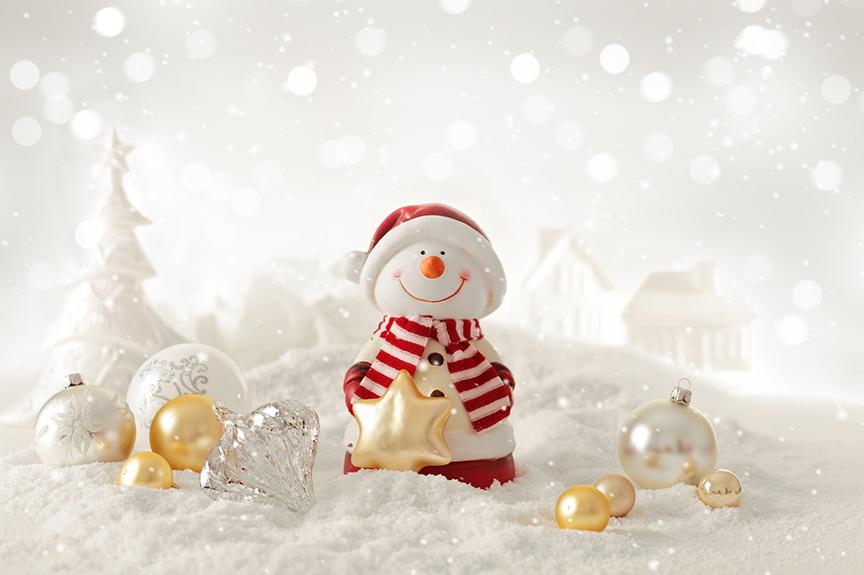 In this new age of social media and smartphones, our interactions with others, even those we care about most, often come via highly impersonal cyberspace. Texting, emailing, Facebooking—these are all acceptable forms of communication with friends, employees and loved ones, but they cannot replace the thoughtfulness and significance that comes from old-fashioned human contact and connection in the material world.
A thoughtful, personal gift to a friend, co-worker or employee is an unmistakable sign of caring and effort and carries significance far greater than the dollar value of the gift. Here are some terrific and affordable custom gift ideas that will make it clear you care—and isn't that what the holidays are all about?
Personalized Leather Gifts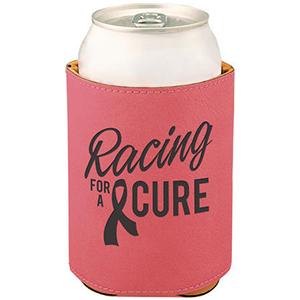 When it comes to custom gift ideas, you cannot beat leather. Durable, luxurious and elegant, personalized leather gifts, tailored to a loved one or employee, say so much—and don't need to be expensive. There are personalized leather gifts suitable for every holiday or occasion, including birthdays, Secret Santas, and employee appreciations.
Leather beverage holders keep drinks cool and hands warm. A practical, fun and inexpensive custom gift, perfect for secret Santas, gift bags or promotional giveaways, they can be imprinted with an image, logo or artwork of your choice. A leather checkbook cover can turn the mundane task of banking into an exercise in elegance, while a leather wine bag can keep the party going all throughout the holiday season.
So many commonplace items truly pop when done in leather: Desk clocks, plaques, picture frames, eyeglass cases, coasters and, of course, wallets—the options for personalized leather gifts are endless! Personalizing these adds a touch of warmth—and all are available in a wide selection of colors.
For Wine Lovers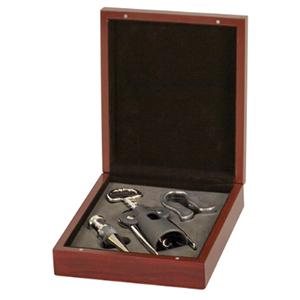 There are so many great custom gift ideas for wine lovers. Pick up a beautiful 3-Piece Wine Set with a rosewood finish and a foam insert to keep the tools secure and protected. You can further customize the case with the artwork of your choice.
This 5-Piece Wine Gift Set comes with two wine glasses. The customizable rosewood-finish case has a gorgeous interior to protect the glasses and a bottom drawer for the tools and makes for an elegant addition to any wet bar, kitchen or dining room.
A bottle of wine is a nice gift for the holidays and special occasions—but a spectacular
Single Wine Presentation Box with Tools and Two Glasses adds an unforgettable wow factor!
For Those Who Like to Gamble, Golf and Play Games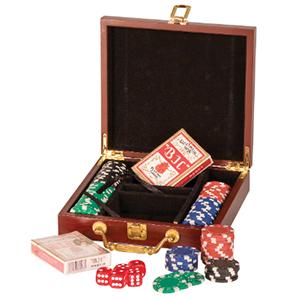 This beautiful and durable Rosewood Poker Set is accented with hinges, a carrying handle and a lid closure all made from polished brass. Perfect for the home or a high-end poker competition, the case is customizable with the artwork of your choice. It will make any gambler or game lover feel instantly sophisticated.
There is no shortage of custom gift ideas for the golf lover in your life. This high-quality Rosewood Executive Golf Gift Set includes a 4-piece putter that screws together, two golf balls, and a "hole" that comes equipped with a convenient ball return mechanism. Each component is stored securely in the rigid charcoal foam that lines the customizable box. You can pick it up and take it anywhere!
For those who enjoy cards and dice games, this stylish and elegant customizable Rosewood Card & Dice Set is perfectly complemented by the antique gold latch and bright gold hinges. This card and dice set includes two standard Poker decks of cards and five translucent red dice with white dots. Inside, the luxurious black felt lining keeps everything safely in place. Card players will love the extra touch of class this brings to their favorite pastime.
For Barbecue Enthusiasts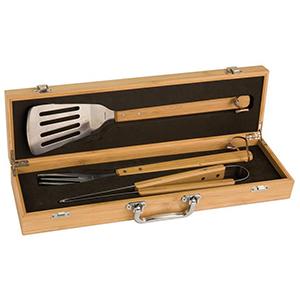 Barbecuing is so much more than throwing hamburger meat on a grill. These thoughtful custom gift ideas for the barbeque enthusiasts in your life are a great way to show your appreciation for their hard work—and will even make their grilling a little easier.
Grab a Bamboo BBQ Gift Set , which contains all the stainless steel tools the pitmaster in your life needs to barbeque with the added special touch of a customizable case. How about a Maple BBQ Gift Set with a Slide Lid? A solid pine case with a maple veneer lid, this gift can also be personalized. This set comes complete with stainless steel tools and solid maple handles.
For Family and Valued Employees
Personalizing a gift with your own artwork or engraved thoughts says so much more than a generic wrapped present. Customizing a wallet, picture frame or bible cover shows that you went the extra mile and truly care. A personalized gift creates a bond and a lasting positive impression.
Going the extra mile need not cost more money (many of the custom gift ideas shown here cost less when ordered in bulk), but it will absolutely pay extra dividends. A close family member, friend or valued employee will be touched by your effort to show your appreciation with a personal touch.
No matter who you're shopping for this year—long-time friend or long-lost family member—you'll find plenty of ideas for customizable gifts that are thoughtful and affordable at Trophy Outlet. Order today!