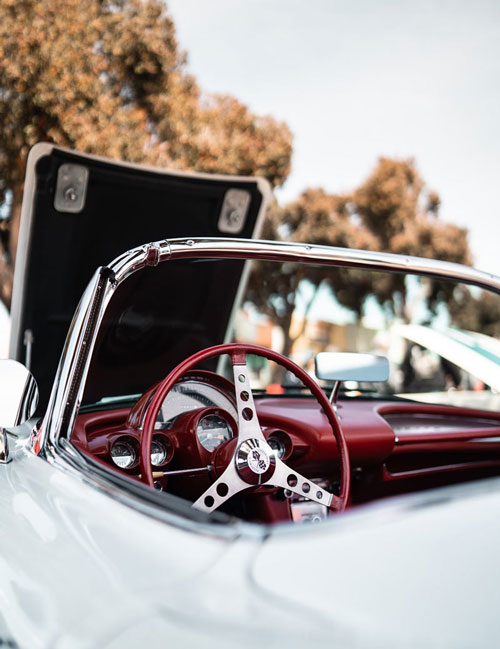 There's nothing quite like the atmosphere of a classic car show. Sleek lines of vehicles and the smell of leather and rubber take people back to a simpler time. Older enthusiasts remember vehicles they once owned, while younger spectators get up close to pieces of history.
Displaying your car in car show competitions is exciting. Every car enthusiast would love to take home a dazzling car-show award. While the spirit of entering a show is about displaying your treasured vehicle, it doesn't hurt to have your efforts recognized with a great looking award too! So before you enter your classic car into the next local show, here are a few ways your ride can stand out so you can get your hands on an impressive prize.
Get the Vehicle's Body in Prime Condition
You don't want to lose the interest of judges before the competition even gets started, so you have to make sure you start out strong. Your car's body is the first thing judges will notice. If you haven't entered a show before, you might think just giving your car a good wash and wax is enough. But if you want your vehicle to stand out, you'll have to make sure all of the vital components are in top shape. Check your vehicle's body for dents, scratches, and rust. Having any of these will cause you to lose points from classic car show judges.
You may not need to take your vehicle to a body shop to get it in prime shape, but there are other ways to spruce it up. A fresh paint job or decals can give your ride a visual pop that gets it noticed. Adding other embellishments like chrome modifications can also give your vehicle a competitive edge. But don't go overboard. Having a vehicle that is close to stock condition (what it looked like brand new from the factory) is the best way to score big points with everyone.
Clean Every Crevice of the Car's Interior
Having an immaculate interior can mean all the difference to judges. When cleaning, work from the top to the bottom and from the front to the back. This includes wiping down the upholstery so that seats look factory new, but also giving extra attention to wiping down dashboards. In particular, wipe around the radio and gauges; they easily collect dust and particles.
Cleaning the interior of your vehicle shouldn't be limited to the obvious spots. Even though classic car show attendees won't be getting into your vehicle, make sure to vacuum or steam clean all of the floors and floor mats, depending on the material. Every last crevice and nook of your car must be dirt and blemish free to get top marks from judges and appreciation from spectators.
Pay Extra Attention to the Engine Compartment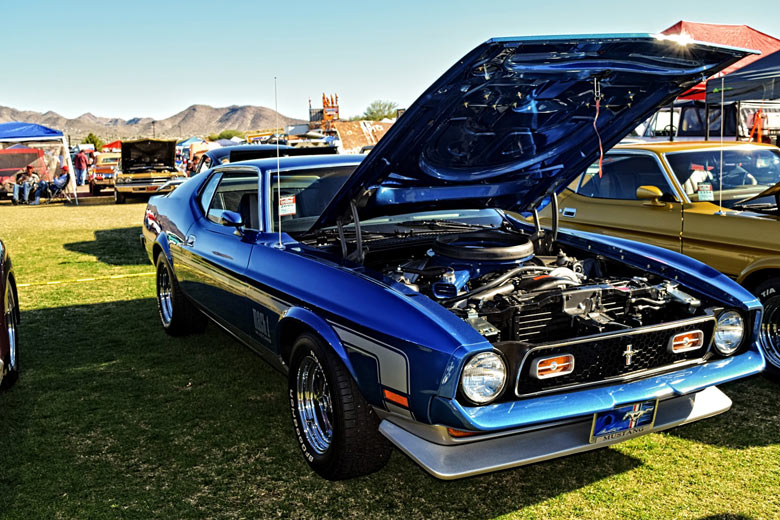 One of the most exciting parts of a classic car show is seeing all of the mechanical work. A lot of this is displayed in the engine compartment. While you may not be worried about how clean your vehicle is under the hood for your personal vehicle, this is an area to focus on for your show car.
The spaces around your hood are likely spots for chemical stains and residue smudges. When washing your car, pay particular attention to these spots and apply heavy duty cleaning solutions and use fabric cloths. There's no such thing as being too thorough when cleaning your car, especially if you are aiming to win a trophy.
Take Care of the Small Details
To earn a stunning classic car show trophy, polish wheels and grills to let their chrome shine brightly in the sunlight. Headlights and taillights should present a crystal clear image. Even your license plate and rearview mirrors should sparkle to add to your vehicle's overall beauty.
Be Creative When Displaying Your Vehicle
Once you have your vehicle in great shape, think about how to best show it off. Attendees at a classic car show want more than a passing look at cars. To nab the big trophy, judges must be impressed by every inch of your vehicle. So, make sure to show it all off! Raise hoods and roll down windows so people can get a close look at your ride's details. Open trunks and specialty compartments to show off your vehicle's flair.
If the vehicle is a restoration, include before and after photos to show off the hard work put into the vehicle. Plaques that cover the history of the car – including personal history and model details – can add a unique touch to your display. Consider making the experience interactive, and include information about the car's history, like original advertisements or a bill of sale to capture the essence of the car.
Enjoy the Thrill of the Event
Classic car shows are exciting whether you are attending or entering your personal vehicle. Not only do you get to see cool pieces of machinery from years past, but you can share your love of cars with other enthusiasts. That excitement reaches its peak at the event's conclusion with a spectacular award ceremony, especially when it features unique car show awards from Trophy Outlet!